Flying Saucer in Stoneham, 15 August 2006 (video d'enquête)
We publish the first video of our investigation of the case of Close encounter of the first kind (RR1) de Stoneham, to 20 km North-West of Quebec City. Tuesday 15 August 2006, a taxi driver met a large flying saucer who & rsquo; then continued on around 4 km. This witness a first time told his testimony UFO-Alert Network December 2006. In 2010, Yann Vadnais recontacted to the s & rsquo; ensure the persistence of visual memory and testimony of witness. Here is his testimony finally taken on the premises of the & rsquo; event in October 2014 :

The parties 1 and 3 of 3 will be published shortly.
Investigation : Yann Vadnais, Marc G. a Jean Morissette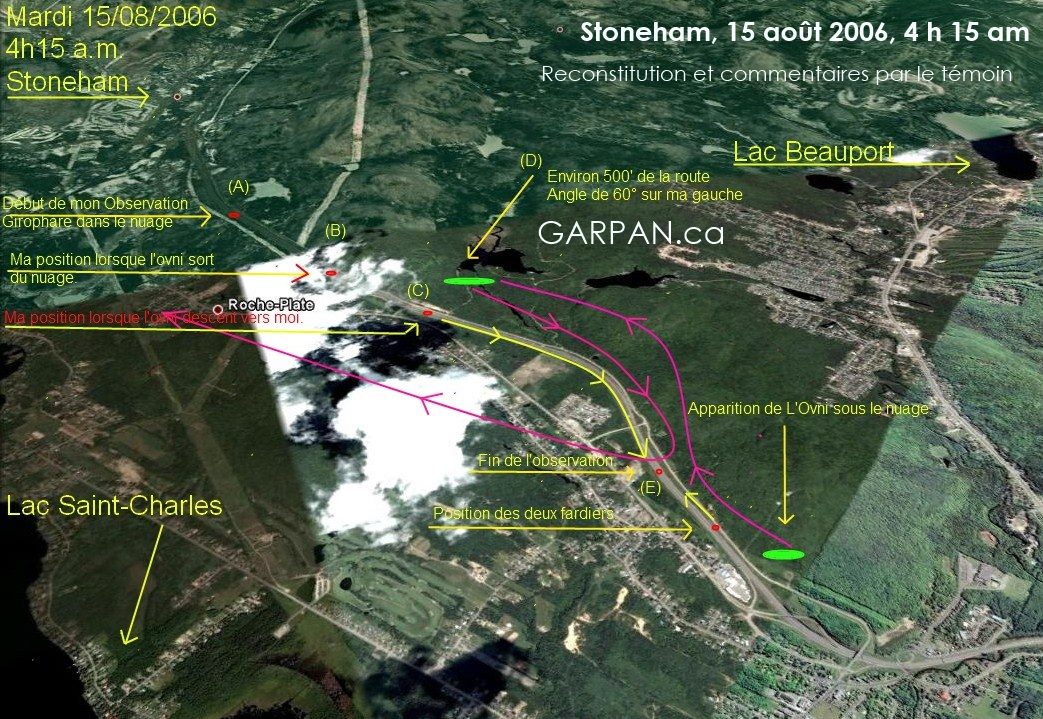 This case d & rsquo; investigation can be found in our book "Investigating UFOs to understand our reality, Forty cases of Quebec (1973-2013) ».
Click here to order this book.