Canadian UFO Statistics (1989-…) :
The Canadian UFO Review UFO compiles statistics in Canada for more than 25 years. Led by Chris Rutkowski respectable, their work, published in books and free on the site, are essential for the & rsquo; Canadian ufology.
Site du Canadian UFO Survey :http://survey.canadianuforeport.com/
Site M. Chris RUTKOWSKI (Canadian UFO Review) http://uforum.blogspot.ca/ (Manitoba)
Website publication of Canadian statistics from UFOs 1989. Here the report 2012 of Canadian UFO Review : http://uforum.blogspot.ca/2013/05/the-2012-canadian-ufo-survey.html
Reference par excellence of the & rsquo; French ufology :
Gilles Thomas d'ODHTV – "UFO IN & rsquo; STORY»
Speaking neutral having completed hundreds of & rsquo; interviews with almost all ufologists Francophonie. Active since 2006.
D & rsquo YouTube channel; ODHTV : https://www.youtube.com/user/ODHTv
Archives UFO Memory : http://odhtv-archives.kazeo.com/

L & rsquo; ufology in Québéc :
Richard GLENN site and & rsquo; experimental Esoteric http://www.esoterisme-exp.com/
http://www.orandia.com/
UFO CONGRESS 401 and UFO 501 : http://orandia.ca/ The UFO Congress 601 be held in May 2016 !

Site of the radio'OVNI-SHOW, broadcast the 2nd and 4th Wednesday of the month 91.1 FM, 19:00 : http://www.digifilm.ca/index.php/l-ovnishow2
Site de Jean CASAULT http://www.centretudeovnis.com/
Perhaps the Best adequate visual and geographical reconstruction site : http://ufo-explorer.com/
An employee is François Beaulieu.

Site de l'AQU » http://www.ovni-expert.com
Although the & rsquo; AQU has the laudable merit of presenting a data bank 660 Gross reports, it should be noted, however, that AQU publishes very little work and is not a true "association" : see details.
Site de Donald Cyr : http://donald059.wordpress.com/

YouTube channel François C. Bourbeau : https://www.youtube.com/user/francoiscbourbeau
Website of Christian Page : http://www.christianpage.ca/
Annie Thériault YouTube channel (AQU) : https://www.youtube.com/channel/UCIR6ECoKVX2sM-3nYYmTOJA
Blog de Jean Morissette http://jm7ocipe.skyrock.com /
Website of the abundant d & rsquo chain ALIENTV.ORG : http://www.alientv.org
The experiential Dinner : http://www.lessoupersexperienciels.com/
MUFON-Québec : http://www.mufonquebec.com/

Maxime Boucher Site info-ovni.com : http://www.info-ovni.com/
Parallel area : https://www.facebook.com/Zone-parallèle-102546336762184/?fref=ts
Quebec paranormal : Paranormalqc.com
Page Facebook du GRIP : "UFO Investigations PQ"
L & rsquo; ufology in France and French-speaking Europe :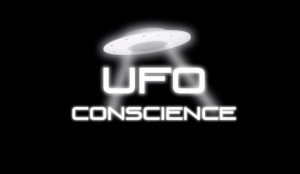 Website of the radio program UFO Conscience d'Olivier de Sedona (France) : http://s194016903.onlinehome.fr/ufo_conscience.html
See the interview on "Close Encounters of the third kind (RR3) Quebec ", avec Y. Vadnais (13 seven. 2013) : http://www.youtube.com/watch?v=dFGAiPVqcTA
See Interview Case humanoid St. Zeno, with Y.Vadnais and control (6 June 2014) : https://www.youtube.com/watch?v=eBGULG21Ixw
VERITAS-EUROPE : http://www.toutelaverite.org/
Forum "UFO & rsquo; s & living beings from d & rsquo; Elsewhere " : http://ovnieteva.france-forum.com/
Eric Bouvet, illustrator in ufology : http://www.bouveteric.com/
Ufology in Canada :
Videographer Charles LAMOUREUX YouTube channel https://www.youtube.com/user/CharlesTLam
Ufologie ALBERTA http://aufosg.com/
Ufology BRITISH COLUMBIA http://ufobc.ca/
L & rsquo; ufology in Europe :

REUB- Belgian UFO Investigation Network : http://reub.e-monsite.com/
UFOLOGY MONITORING :
"Learning to monitor, detect and film UFOs (technologies 'nightvision', automated monitoring, etc.) » http://www.ufonv.com/