The GARPAN published his first book : 40 For Quebec, of 1973 to 2013 !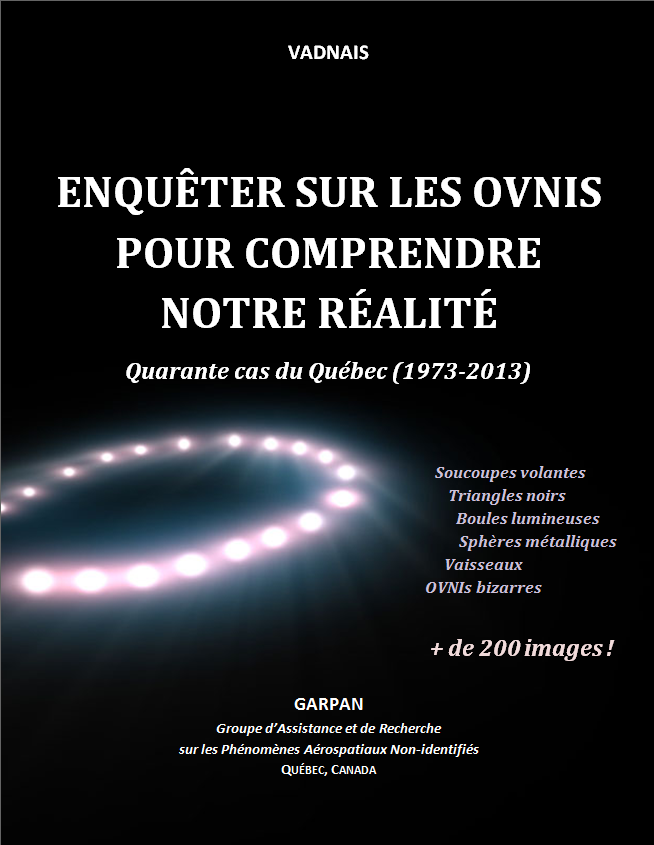 Although GARPAN is only in its third year of existence (2012-2014), Our team is already able to provide a coherent book containing forty of our investigations ! Most are transcripts of testimony and dialogue with investigators, accompanied by many visual documents : photos d'OVNIs, drawings of witnesses, analyzes, geo-spatial reconstruction of events. Over 200 images that make this book a single document, or, at least, a collection of UFO cases such as the Quebec public had not received long. Besides, these 40 UFO cases spread of 1973 to 2013 interest in more than one, because often we deplore anthologies case or evidence that UFOs do together "old cases"… Or, 27 of 40 cases presented between date 2005 and 2013, which will make the reader sensitive to the current problems posed by UFOs or PANs (unidentified aerospace phenomena).
These UFO sightings are submitted by successive categories : flying saucers, triangles noirs, bright balls and metal spheres, vessels — most imposing in size — finally, the OVNIs bizarres…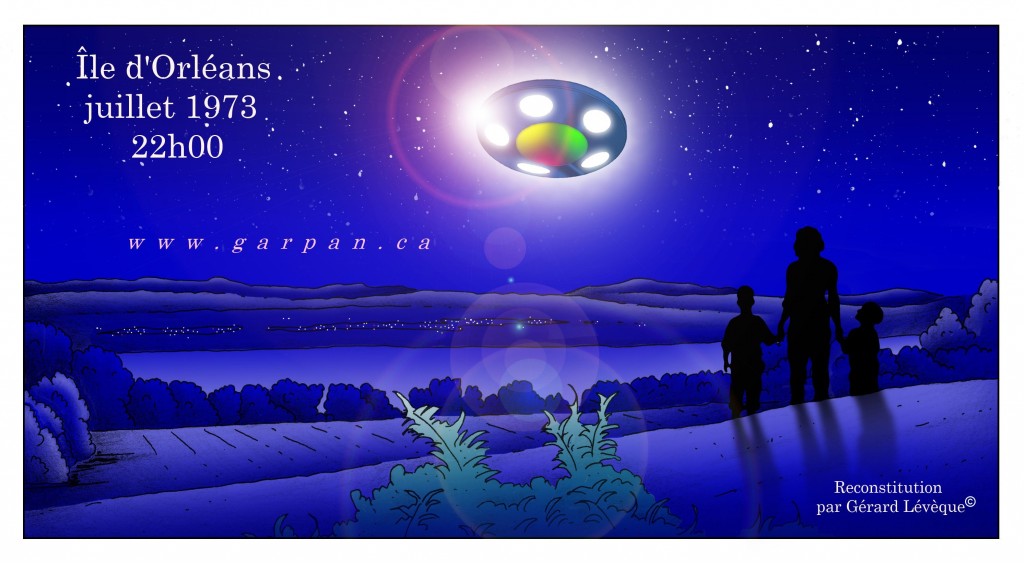 Artistic contribution Gérard Leveque
The second part of the book, 75 pages, is a great contribution of our colleague and friend, UFO researcher, Tobi. In his text, « Open pit operations ", Tobi introduces us to the major questions that are the basis of ufology, but also leads us down the steep trails and abyssal prospects opened ufology for the remaining branches of Knowledge and Science. Combining concrete examples in the history of ufology anthropological analyzes, his text troubling spikes and philosophical accents. A nice and full text of finesse !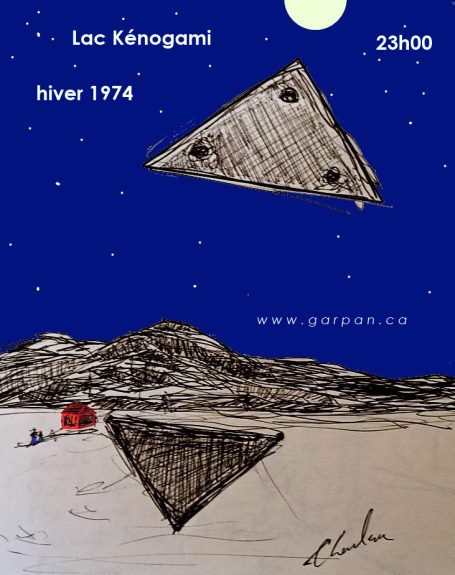 Artistic contribution CHARLEM
Get yourself a copy in advance and save 3$ !
Presale : 32 $ (+ expedition)
Publication : June 2014
Price : 35 $ (+ expedition)
325 pages, 200 Photo-colors !
Order via Paypal our Store, or by email : garpan.ufologie@gmail.com
As GARPAN is invited to represent the UFO investigation in Quebec for " Congrès international UFO 401 » organized by ORANDIA.CA, we will have a booth to inform the public and launch featured our book "Investigating UFOs to understand our reality, Forty cases of Quebec, 1973-2013 » !
Be the appointment, book your room ! :