Passage in & rsquo; & rsquo issue; ODHTV "UFO in & rsquo; history" : Bilan France 2014 + kidnapping in Britain (nov 2014)
For a third consecutive year (2012, 2013), the Garpan was invited by Gilles Thomas d & rsquo; ' UFO in the & rsquo; history » (ODHTV) to present the case of our French Annual Review (of 2014).
We have opportunity to present the French public an abductee from Britain (19 years) who have experienced a kidnapping in November 2014.
Over 8000 viewings since September
It s & rsquo; d is & rsquo; one of the most interesting cases received 2015, SINCE & rsquo; there are two witnesses, and that & rsquo; in fact there occurs an array of strange phenomena in this locality (Undisclosed) Brittany. Five witnesses have shared their observations, and six videos (currently under analysis). We will publish soon several additions to this investigation.
For the time being, listen a little testimony (from 11:20) :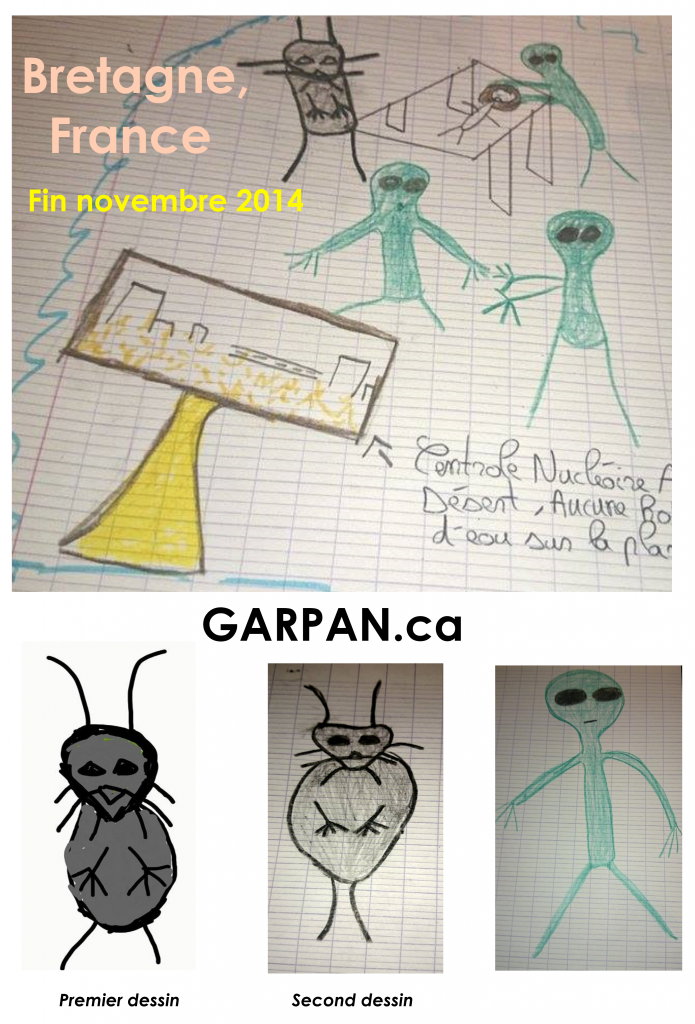 Drawing the second witness : the little sister, 11 years :
Drawing accompanying & rsquo; radio show :