Abductions & rsquo; children, 1971-72
We will soon publish the testimonies of abduction of three children 1971-72, one day in July, between 10 h 00 and noon, in the Chaudière-Appalaches region. Upon their return, two of the three children were bleeding behind the & rsquo; ear. Their mother then brought them to the doctor.
To be continued.
Two drawings of & rsquo; abductee :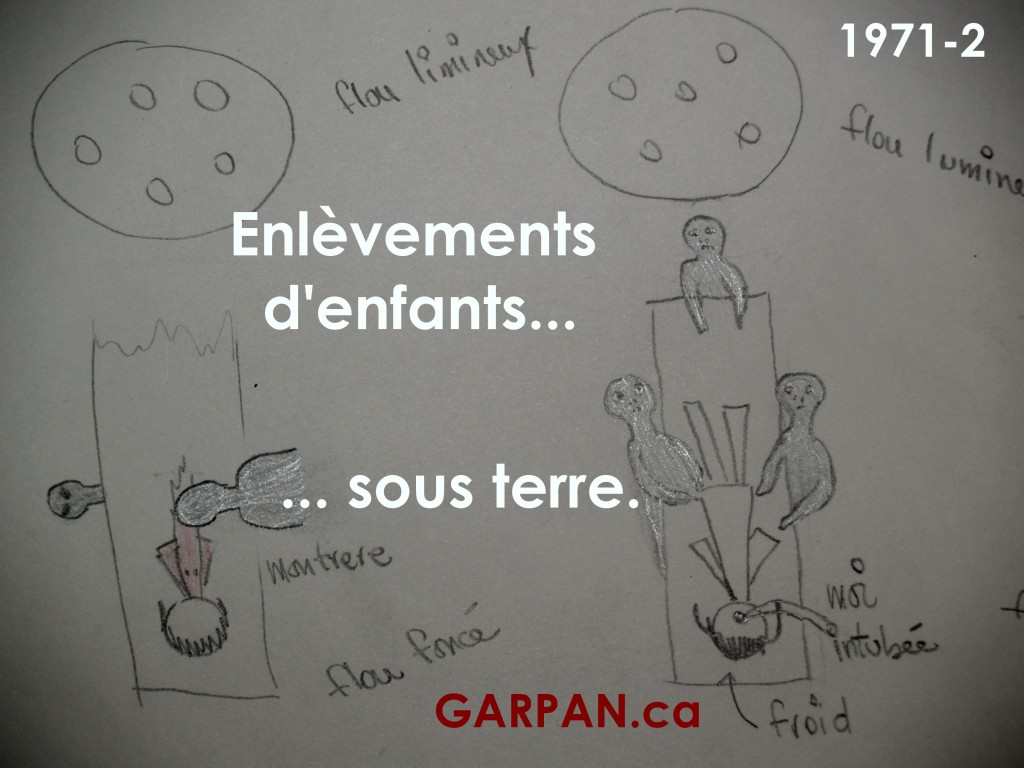 The witness had the & rsquo; & rsquo impression; be underground.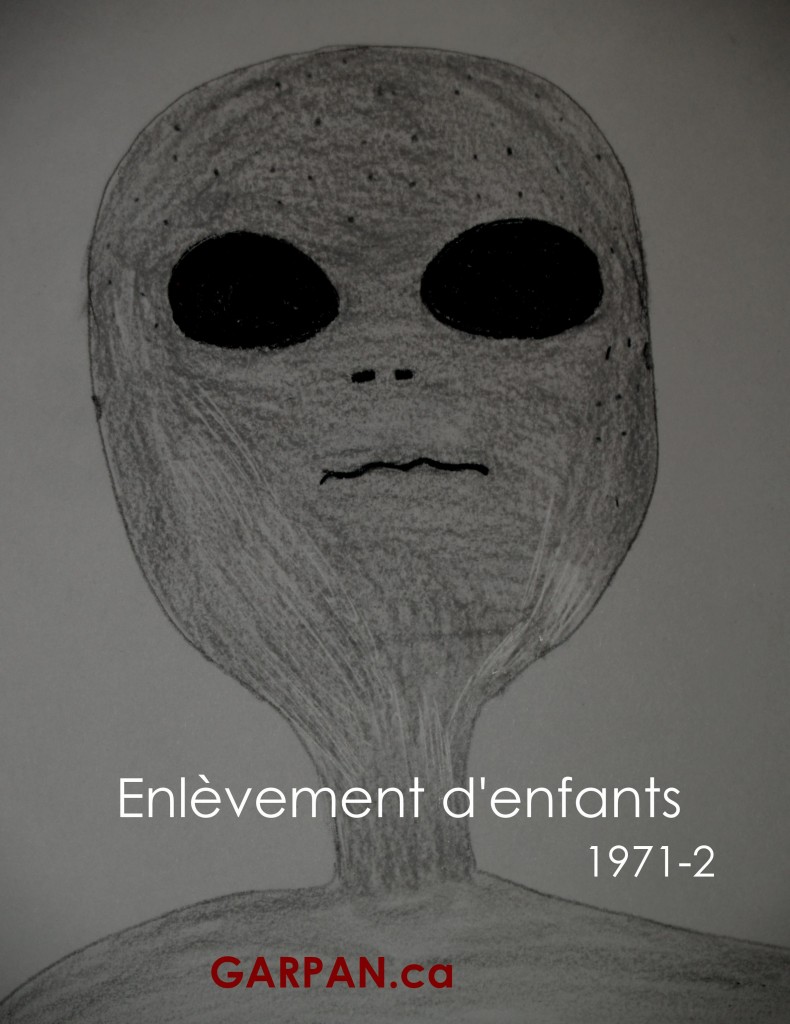 A humanoid seen close.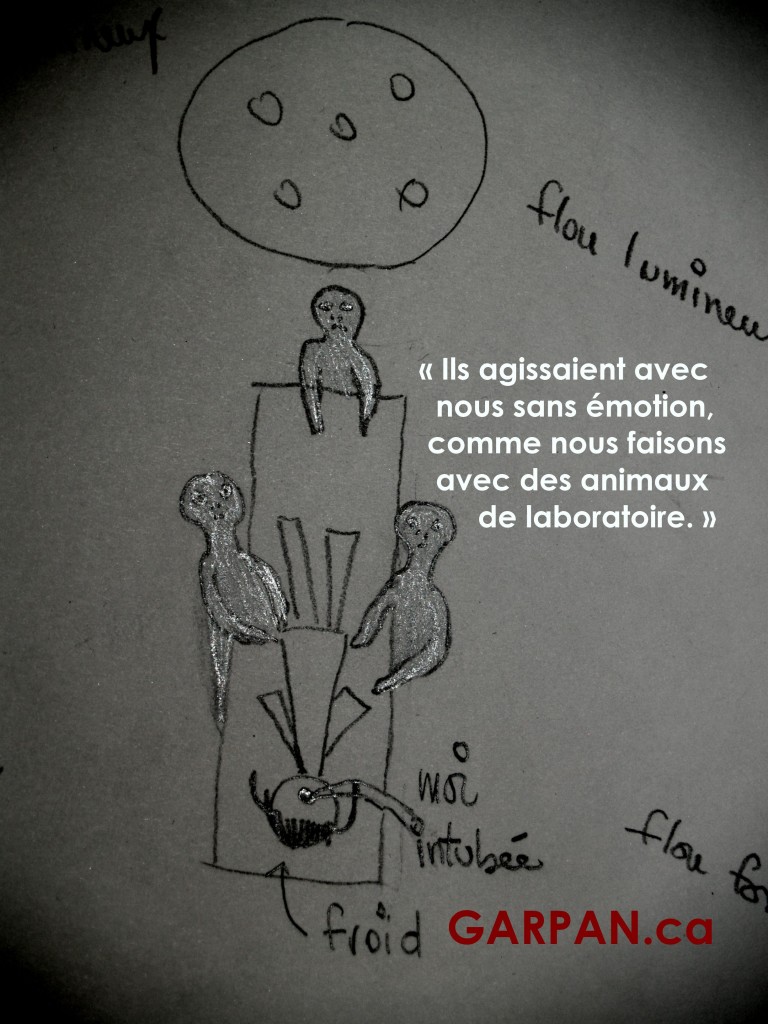 "He's acting with us without emotion, as we do with laboratory animals. »