Ten cases of black triangles in Quebec and Nova Scotia, 1970′ to 2014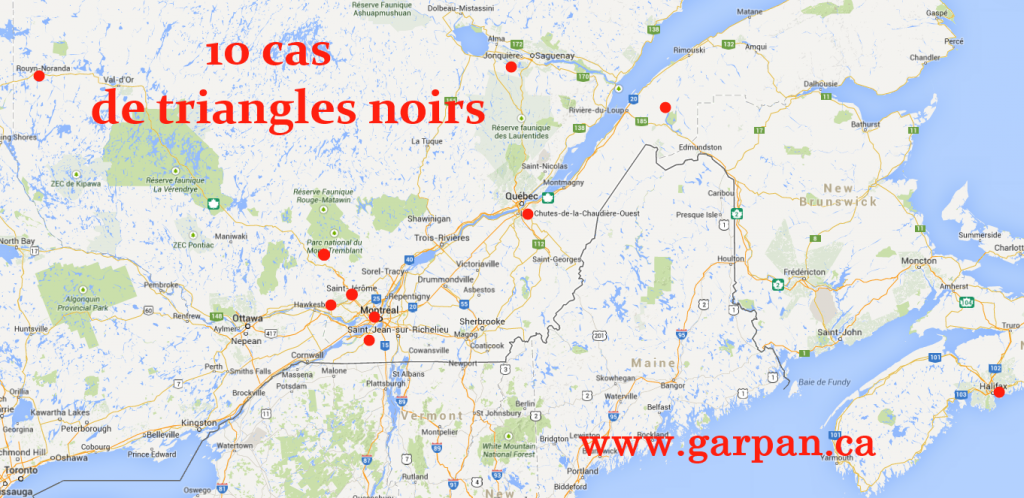 Recent years, the Garpan collected several cases of Flying Triangles, Abitibi Nova Scotia. Three out of eight were seen in the metropolitan area or its periphery.
1. Lake Superior (Laurentides), 4 more 2014, 20 h 10
2. Saint-Romuald (Chaudière-Appalaches), July 2013, 22 h :45
3. Rosemont (Montreal), 5 more 2013, 00h05 am :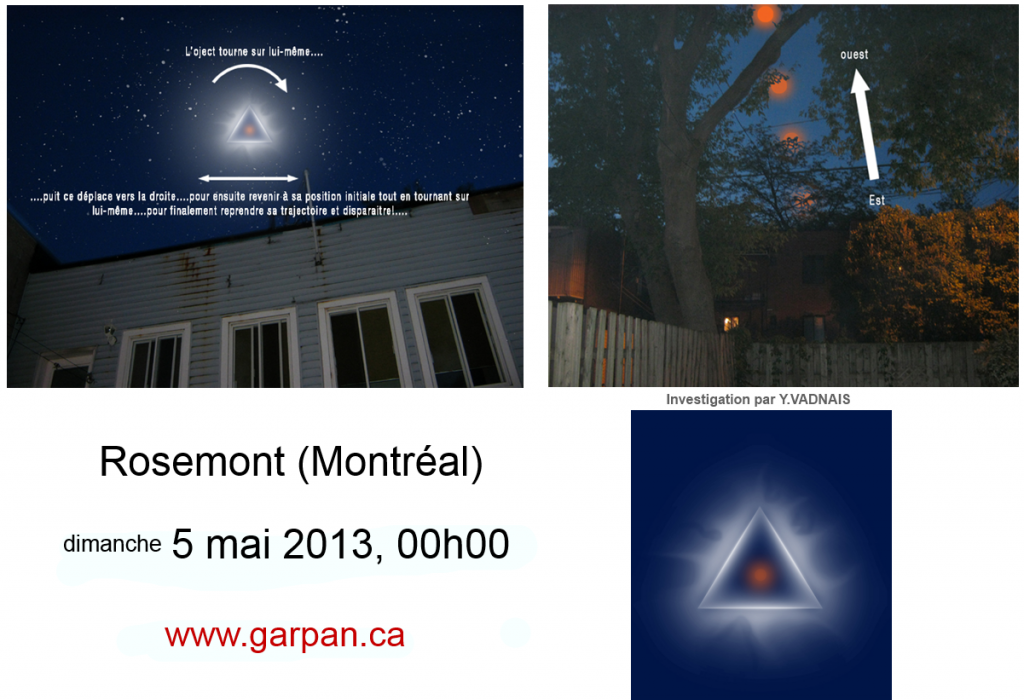 4. Lachute, fall 2012, night : Investigation en cours.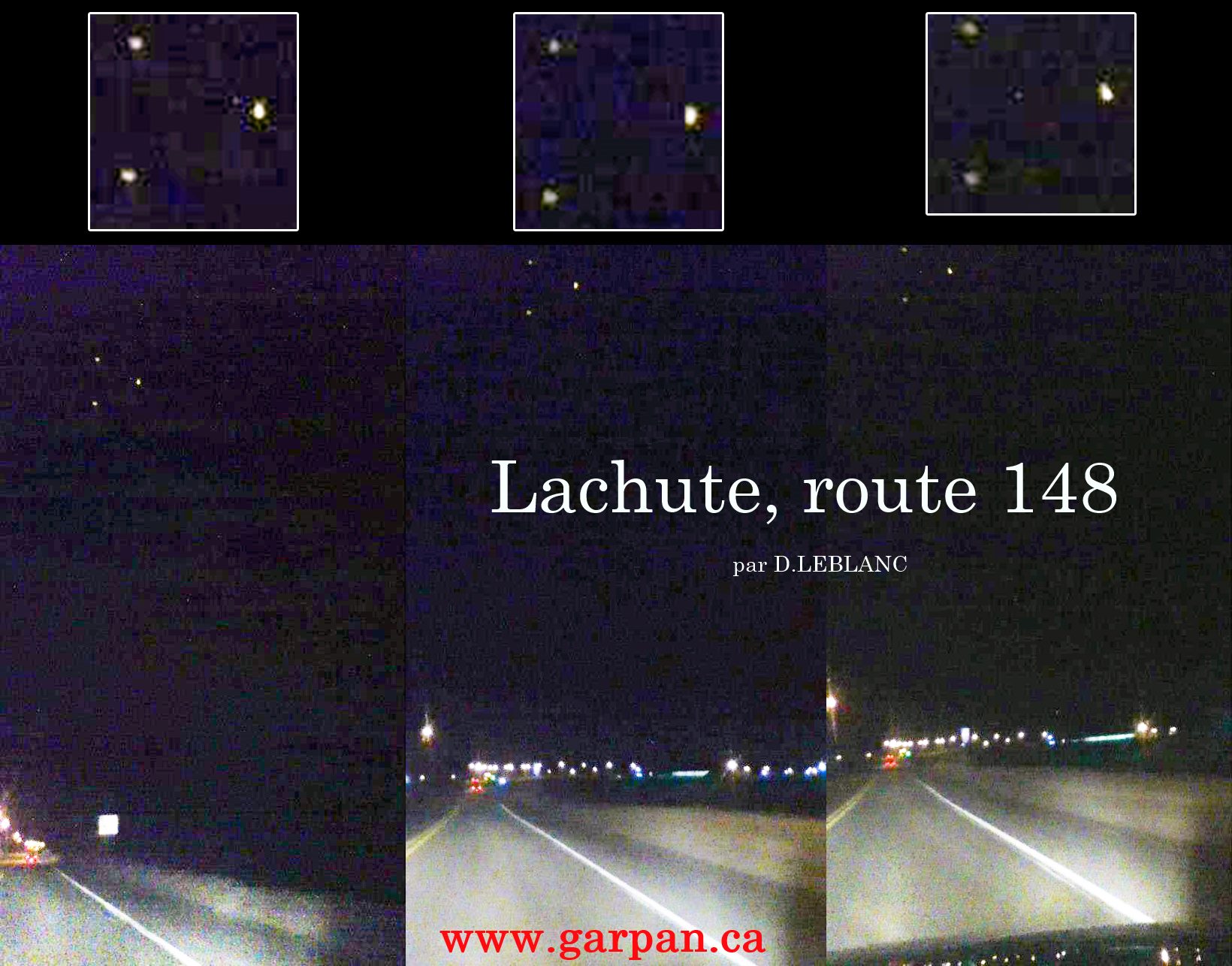 5. St-Rémi, 20 September 2010, 21h00 : A man in his forties returns home, around 21:00, a rainy autumn evening. Taking the road to Valenwood, he spotted a light in the distance. In approaching, he notes that,machine heads in his direction and lying in the fields a little ahead of him. He releases the pedal and slow, place the window : and contemplates the great stationary triangle roadside :
6. Rouyn-Noranda, 1 June 2010 : a professional driver sits in his back yard-. Then he discerns lights chevron appear to him as a triangular vehicle, et qui se distingue par sa proue aiguë. According to his experience in aviation, this vehicle is moved to a non-conventional way :
7. St-Henri (Chaudière-Appalaches), 26 June 2009, 01h00 am : A young man watches, in the military corridor linking the United States to CFB Valcartier (Quebec), a flying triangle much like the B-2. Le hic, is that this triangle was totally silent, and therefore, it appears that it was a human machine using a non-conventional technology.

8. St-Cyprien : Triangle with a pulse strong blue light. Investigation en cours.
9. Halifax, 13 September 1995, evening : On the outskirts of Halifax, Nova Scotia, a triangle has materialized before two witnesses, remained stationary 800 m them, then quietly slipped intensifying its lights with three points, before walking away quickly.
10. Kénogami, winter of 1970′, 23h00 : A father and his son watched a great silent triangle to the night of their fishing on the lake. Returning to the car, they are followed by the impressive black triangle that hides the stars and casts a long shadow on snow :