An academic internship 85 hours Garpan
Text by Mathieu Leclerc
When I began to intern at the Department of Theology and Religious Sciences at the University of Montreal, it occurred to me to identify interesting new structures of contemporary spirituality. This course required me a presence which lasts a minimum of 85 hours in a relevant organization. Thanks to the work and Bernard Montreal conference[1], I was able to grasp conceptually ufology in his spiritual approach. Richard Glenn, Bernard labor heir, allowed me to approach the GARPAN and I could now begin investigations of UFO phenomena. After winning the intellectual complicity Yann Vadnais, Director and Founder, I started reading numerous studies compiled by this group (several books, conferences, unpublished archives) and there transcription de verbatim d'investigations récentes. I could have access to confidential records of witnesses (bail to sign a "confidentiality agreement") and bring, between May and August 2015, a contribution to all these files :
Observation d'un large black triangle in Saint-Rémi (Montérégie), the 20 September 2010 : Video testimony of the witness and his wife (indirect light).
RR5 Experience (close encounter of the fifth kind) Posttraumatic by a witness who saw a UFO, characterized by symptomatic spirituality of UFO spiritual experience : Video testimony and visual and musical documents, datant de 2011.
Testimonies of various UFOs glimpses of a sexagenarian Gaspésie during the last three decades : summary on a black triangle emitting a blue flash, turning lights on and passing orange-red, another acting like a stroboscope.
Evidence compiled in the Small newspaper, en date du 15 August 1971, concerning Robert Leclerc, a contactee by beings from, according to him, a neighboring galaxy : transcription du document, Hydrographic research on lakes in Quebec Location.
Taking testimony from a witness in the Montérégie RR5 telling an experience of visiting a malicious humanoid (Long-term injury of Witness), including the energy emitted would have broken a TV and video player : accompaniment by the investigator Julie Bélanger.
In parallel with this work for the GARPAN, I have been necessary to me build a frame d & rsquo; analysis of spiritual experiences in & rsquo; ufology. Drawing inspiration from the "taxonomy of spiritual experience" establishes D. Wardell et J. Endgebretson (2006) and the semiotic model of J.-B. Fox (1994), I was able to construct and test various hypotheses on the abundant data from the GARPAN, while interacting with members of the "group support and research" interpretations we could draw. Some witnesses of unusual experiences, talk about these events is sometimes a difficult confession, and often a heavy secret they are relieved to finally confide in a close person. These people have lived life events and have the courage & rsquo; talk. They deserve that respect respectful listening and consequent openness.
Although there are only very fewethnographies on the UFO phenomenon and even fewer studies[2] on ufology as a pulpit to know, in this epistemological space still "in the wild" I had the chance and the opportunity to develop a reflexive framework own to the phenomena of spirituality in ufology testimony. In the same way that anthropologists studying colonization for the first time social structures therefore completely unknown to modern societies, I began a study of ufology and started the development of a methodology of investigation in ufology. I found that so-called UFO close encounters conventional experiences can elicit profound changes even if they are not spiritual awakenings, they are considered at that time as awakenings or consciousness changes. From this point, some individuals may arise d & rsquo; important questions about the official version of reality ...
This internship 85 hours GARPAN me realize how much there areas of knowledge that are not recognized (phenomena "paranormal", "Psychic", "UFO", etc.) and yet easily and effectively lend themselves to the application of methodologies developed by the humanities in general. That is to say, the proper use of the scientific principles applied to social sciences and psychological, since ufology, basic materials are testimonials.
[1] Bernard Montreal : Author and speaker, he taught evolutionary psychology to the new man for almost three decades. His fundamental teachings we were also transmitted as hundreds of recorded lectures and filmed. http://www.bernarddemontreal.com/BIOGRAPHIE_fr.html
[2] À l'exception de la thèse « Psychological Correlates of the UFO Abduction Experience : The role of Beliefs and indirect suggestions on abduction accounts obtained during hypnosis » de Duncan J.A. Day, Department of Psychology, Concordia University, 1998 (254 p.).
Course title : Applied Sciences Internship religions 1 (Session & rsquo; summer 2015)
Quotation : "The spiritual dimension in ufology"
Thematic Working : "The transformation of world views in the experience of spiritual phenomena in ufology"
Professor : Nancy Labonté
MATHIEU LECLERC
BA in Anthropology
Montreal university
*
Following my trainee experience, j & rsquo; have integrated the GARPAN as d & rsquo; investigator. The 26 September, I participated in a type of exercise RR2, simulating ground traces and artifacts left behind by UFOs, the order to perfect my qualities d & rsquo; & rsquo investigation and, be able to collect material data. Essential for any informed ufologist.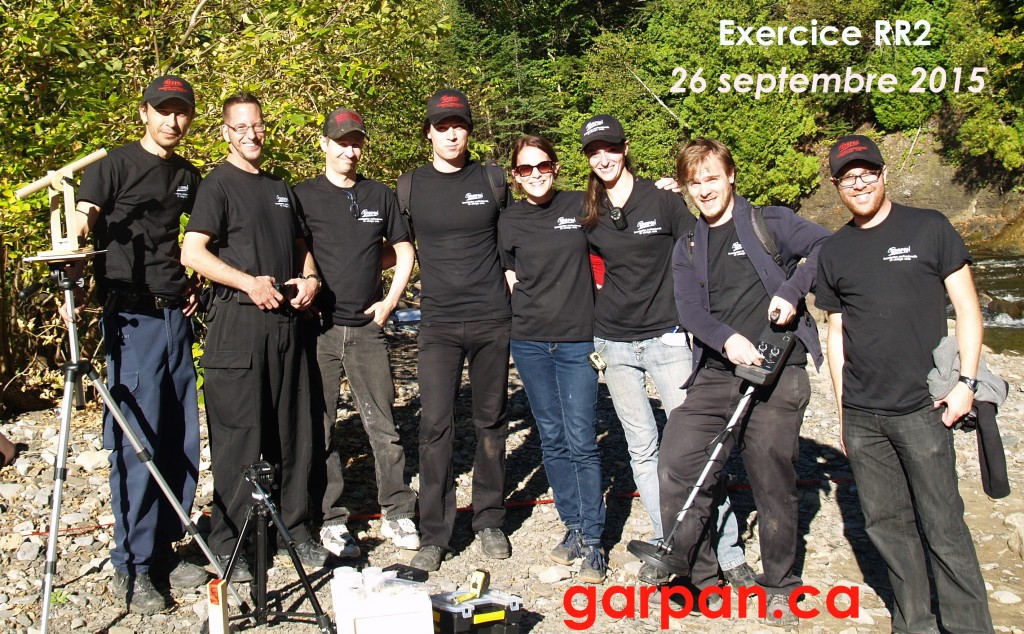 *
Allix, S. (2006), Aliens : l & rsquo; Survey, documentary.
Beaud,S. (1996), L & rsquo; use of & rsquo; social science maintenance. Advocacy for the & rsquo; "ethnographic interview", Politix. Vol. 9, N°35. Third trimester 1996 : pp. 226-257.
Beaud, S. and Weber, F. (2010), Guide & rsquo; field maintenance, Europe Media Duplication : pp.155-175.
Bonvin, F. (2015). Conference "UFO and conscience", of 27 June 2015, http://www.geepi.fr/compte-rendu-sur-la-conference-ovni-et-conscience-du-27-juin-2015/.
Bourdais, G. (1994), Survey & rsquo; d & rsquo existence celestial and cosmic beings, Company-Filipacchi.
Breton, J.-C. (1990), The spiritual life as a human reality. In contemporary approach to spiritual life (pp. 19–49). Montreal: Éditions Bellarmin.
Clouscard, M. (1983), The wild beast, Kontre Kulture Publishing 2014: p.136.
Couillard, P. (1978), Extraterrestrial Life, Workshops of & rsquo; printing Joliette.
Durand, G (1992), The anthropological structures of & rsquo; imaginary, Wiley Publishing.
Guillemette, T. (2015), Saucers sit down to eat, GARPAN editions.
Hancock, G. (2007), Supernaturel meeting with the ancient teachers of mankind, The Disinformation Compagny Ltd. : pp.120-149.
Hynek, A. (1972), The UFO Experience: A Scientific Enquiry, Ballantine Books : p. 158.
Hyneck, A., J. and Valley, J. (1978), The limits of reality, Albin Michel.