Balance sheet 2018 UFO reports in Quebec, by GARPAN and Parallel Zone
For a fourth consecutive year, and the GARPAN Parallel area publish jointly a "year in review" of their activities and investigations.
Statistics reports are specifically presented for be directed to Canadian UFO Survey, the Canadian organization that deals with UFO reports in Canada since 1989.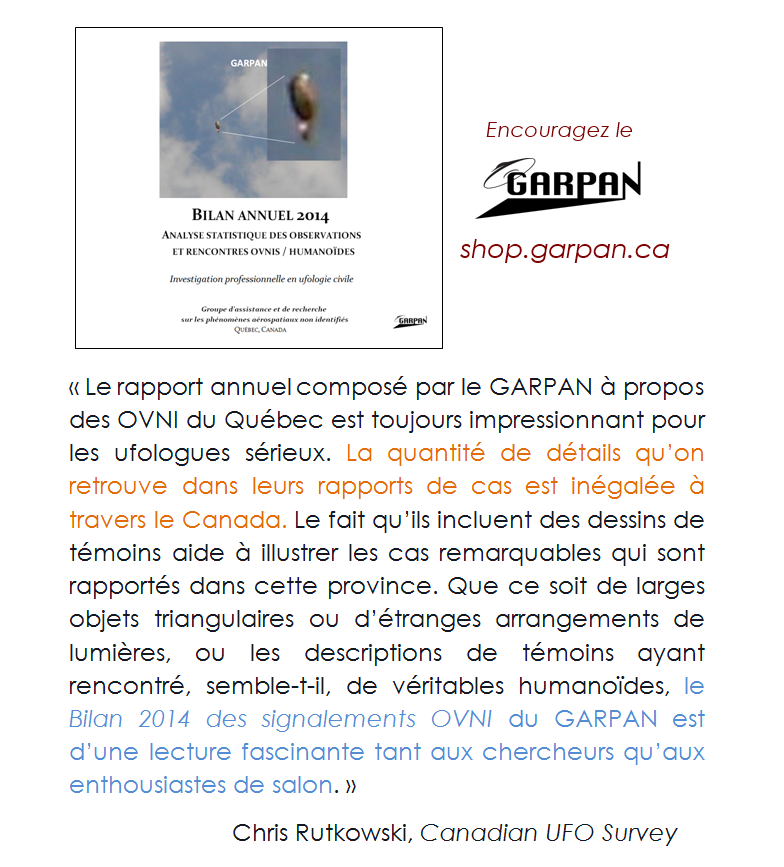 Les Bilans 2012 to 2017 sont disponibles GRATUITEMENT ici : https://garpan.ca/enquetes-2012-2018/
We recall that we have translated into 2016 statistical study largest ufology in Canada, namely "UFOs in Canada: 25 years of UFO reports (1989-2013) », by Canadian UFO Survey :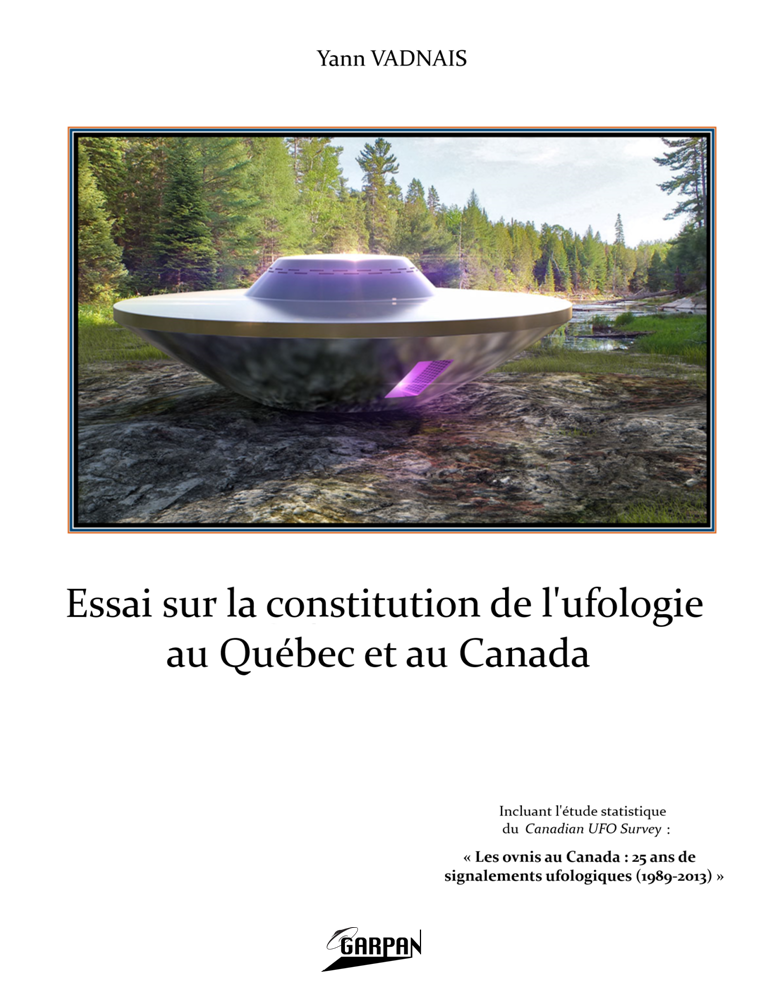 To order this book, Visit the online store Garpan editions.
Site et billetterie du « 5e Congrès ufologique international de Montréal » : https://congres.garpan.ca/