Revelations about the humanoid St. Zeno, 14 January 2014 (drawings and video testimony)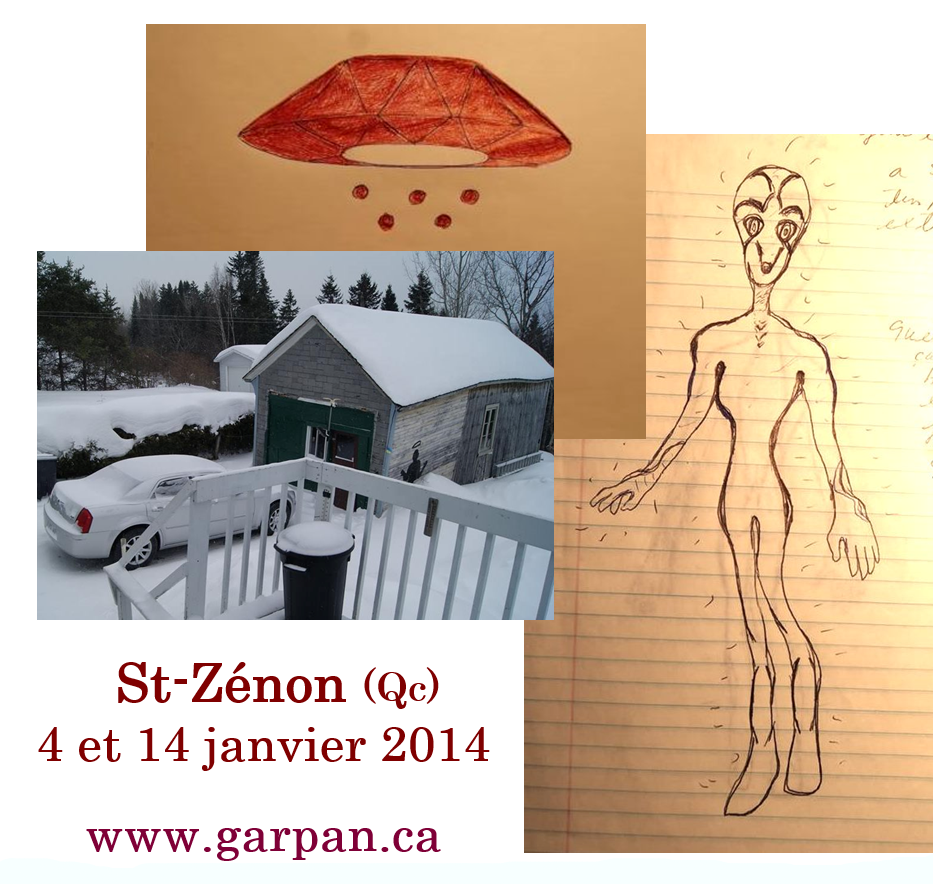 Tel PROMIS that le 2 March, finally here is the publication of the first part of the testimony of the close encounter (RR3) with a humanoid St-Zenon (Lanaudière). This is the episode of the meeting when the witness, at 17:30, the 14 January 2014, surprised a "creature" of six feet and five inches (6'7-6'8 pi) portfolio like a garage :
We take this opportunity to also publish new drawings that were executed by the witnesses at the request of investigators. First, we asked the first sketches are colored :
The witness took the opportunity to make even a second portrait of humanoid :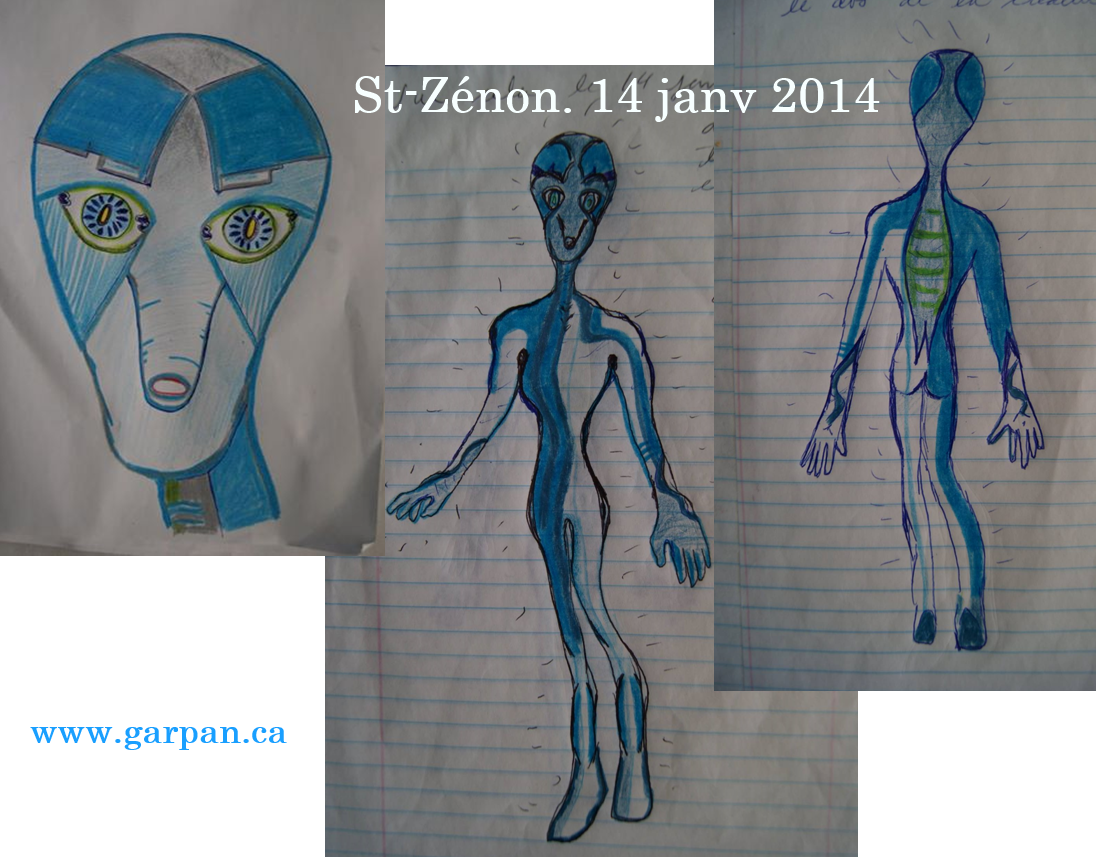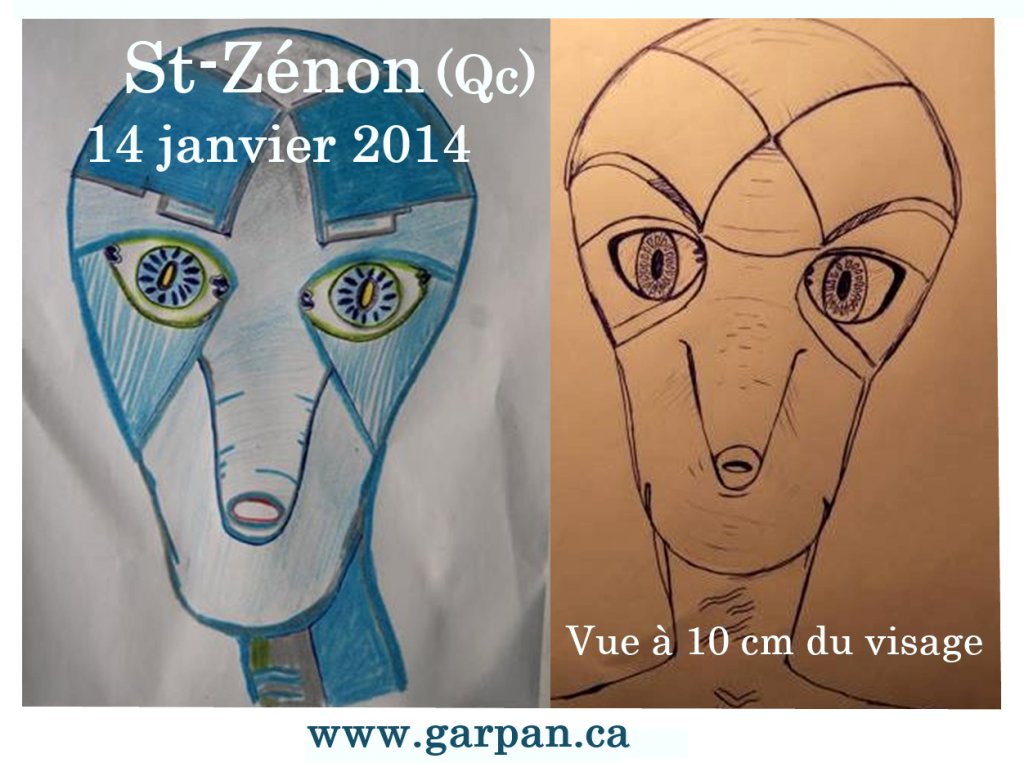 Finally, we asked sketches two very important episodes to understand the rest of the scene of this incredible encounter !
When the witness opened the garage door, humanoid crouched (!) and busy "to scan the ground with his hand" (!)… It was a little luminescent, that did not reflect the brightness of the surrounding objects. He saw first side :
… then, opening the door a little more, found that he was now back :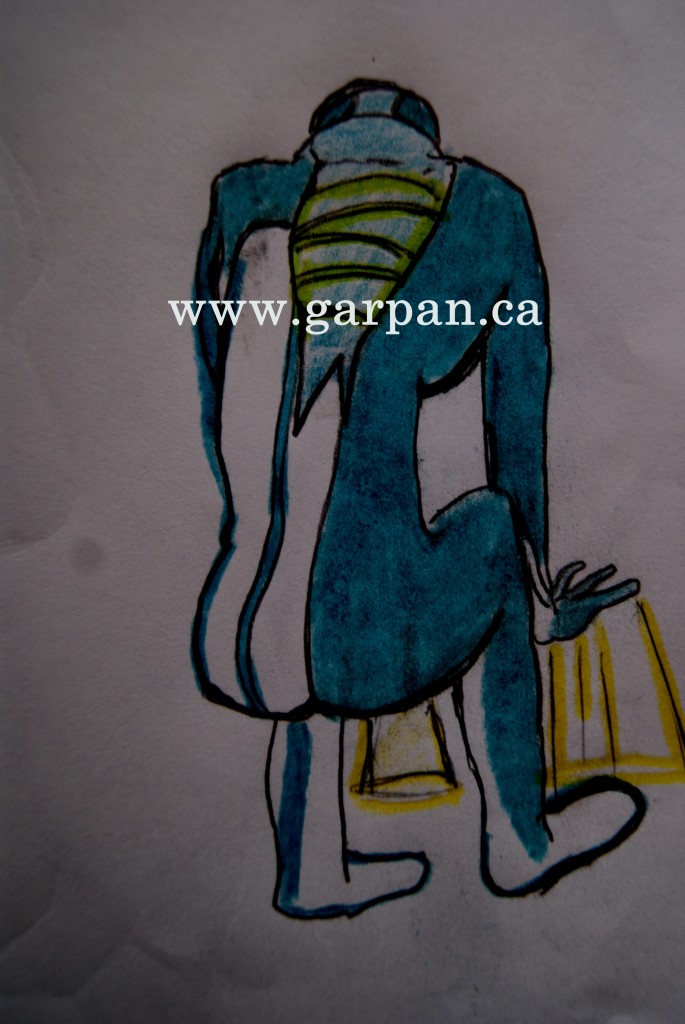 Suddenly, humanoid realized he was no longer alone, and he turned his head back — "Farther than a human would be able" (!) — then straightened by vigorously twisting, and rising a little in the air, to resubmit one foot ! Amounting, metal stool beside him moved, without it has touched.
It was then that the humanoid made the gesture quickly reach the three rings he wore on his left forearm !
At that time, the witness was instantly paralyzed and began to feel an intense headache…
FORWARD…
We expect two drawings from the witness. We will publish new segments of testimony shortly, and video vignettes of our on-site investigation !
Meantime, watch the passage of Yann VADNAIS the issue ORANTIA-TV Richard GLENN, the 25 March 2014, when the case of St. Zeno is commented :