Revelations about Nikola Tesla and Arthur Matthews by CBC ! (27 February 2020)
By Yann VADNAIS, 27 February 2020
Today is a great day for tesliennes studies, that is to say on the life and work of Nikola Tesla, the great inventor. En effet, Radio-Canada published a long report written on alleged secret experiments of the scientist legendary Quebec. The journalist, M. William Piedboeuf, published a major investigation that finally sheds light on many aspects of this controversial issue that almost no researcher had addressed (see the introduction to my translation). Thus, on behalf of the fans of Nikola Tesla, I thank him for the great research he conducted !
We also thank him for mentioning that he purchased our French edition of the book by Arthur Matthews, The Wall of Light (The Wall of Light, published in 2015 Éditions Garpan). However, we regret that he did not have pressed out our study in the introduction to this book. En second lieu, it is disappointing that it reduces this fascinating book to a "rambling story", Matthews because the book is very well written (especially for a man who had 79 at the time of writing), and door to confusion if we make the mistake of literally interpreting the second section. En effet, Arthur Matthews's book is divided into three parts, of which only the second presents the "imaginary novel contact with 'Venusians'"… The other two parts recount personal memories of Matthews and opinions on Tesla.
Get this famous work to have the heart net !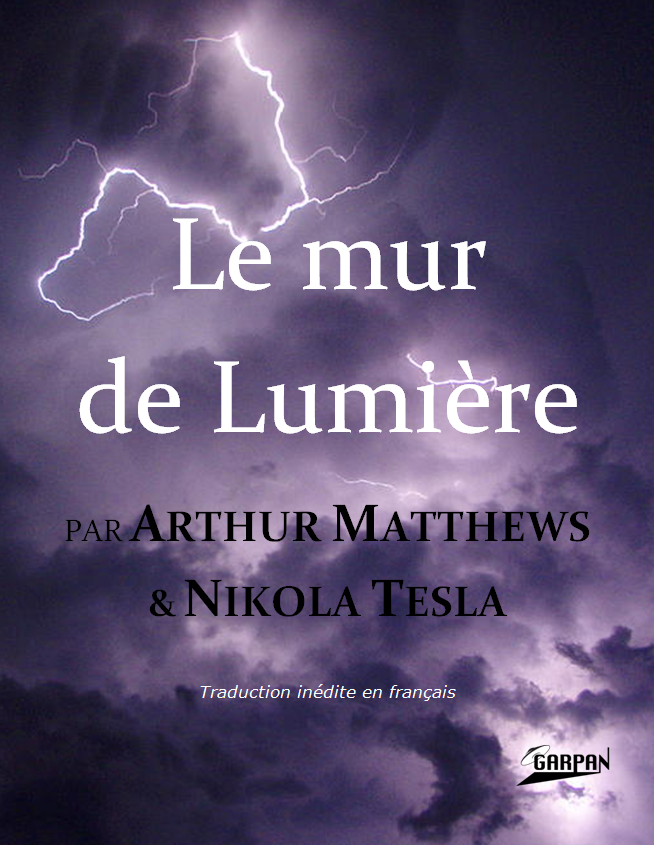 To order the book by Arthur Matthews: 45 $
translated in Y. Vadnais a 2015, 350 p.
including a search folder: The Wall of Light, par Arthur Matthews et Nikola Tesla (350 p.)
To order the E-Book: 18 $
E-book : The Wall of Light, par Arthur Matthews et Nikola Tesla (350 p.)