Publication of 'Conference proceedings' of the '2nd Canadian Academic Colloquium on UFO Research' : 'FROM EXPERIENCE TO SCIENCE' (20 contributors)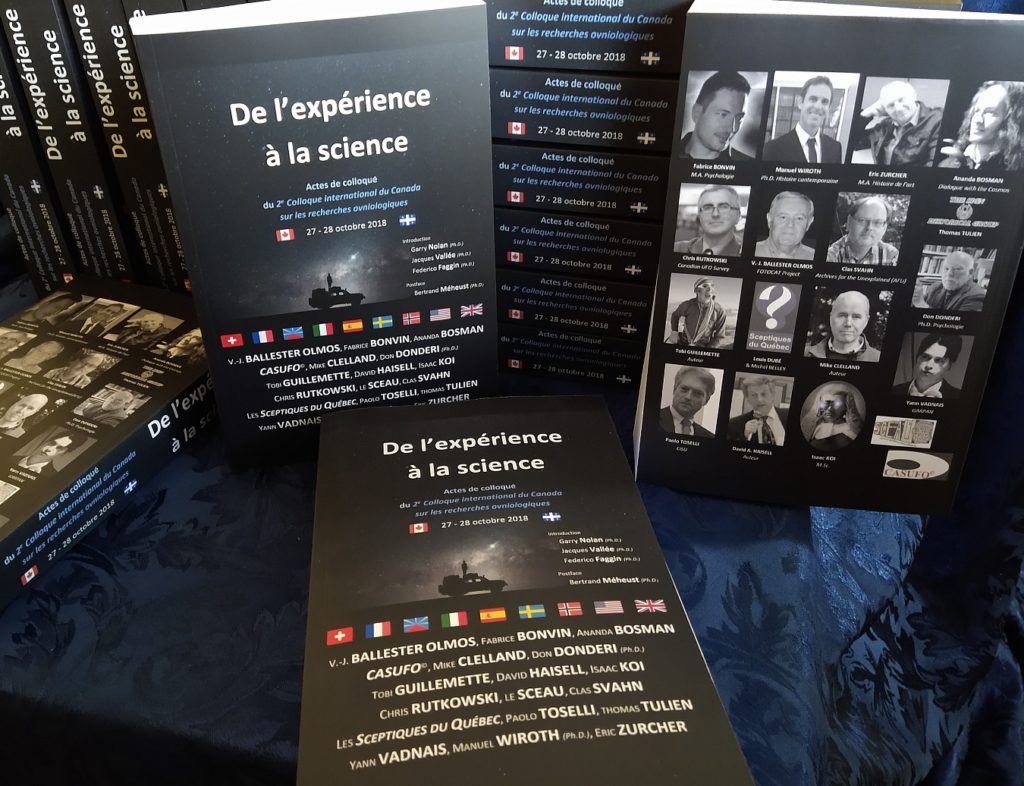 Release of Conference papers of 2th Canadian International Symposium on UFO Research (620 p.) : August 2021.
This book 620 pages brings together contributions from twenty (20) renowned researchers in ufology / ufology from nine (9) pays. This is an incomparable collective work in the history of ufology in Canada, which summarizes well where research on UFOs is at the international level. An English version will be published next year.
Click here to order your copy :
From experience to science. Conference proceedings of 2and Canadian International Symposium
on UFO research (27-28 October 2018)
620 pages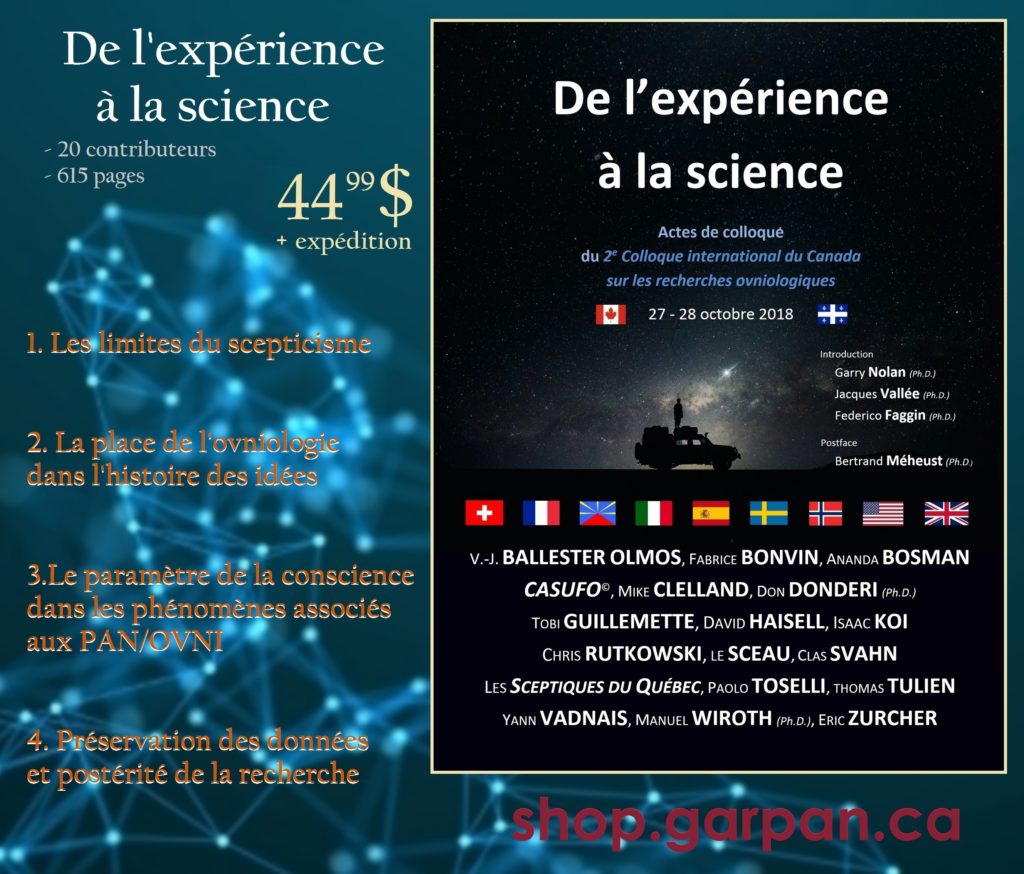 If you do not have the funds to purchase this book, make a request to your municipal or university library.