Foundation of a learned society dedicated to transdisciplinary studies in ovniology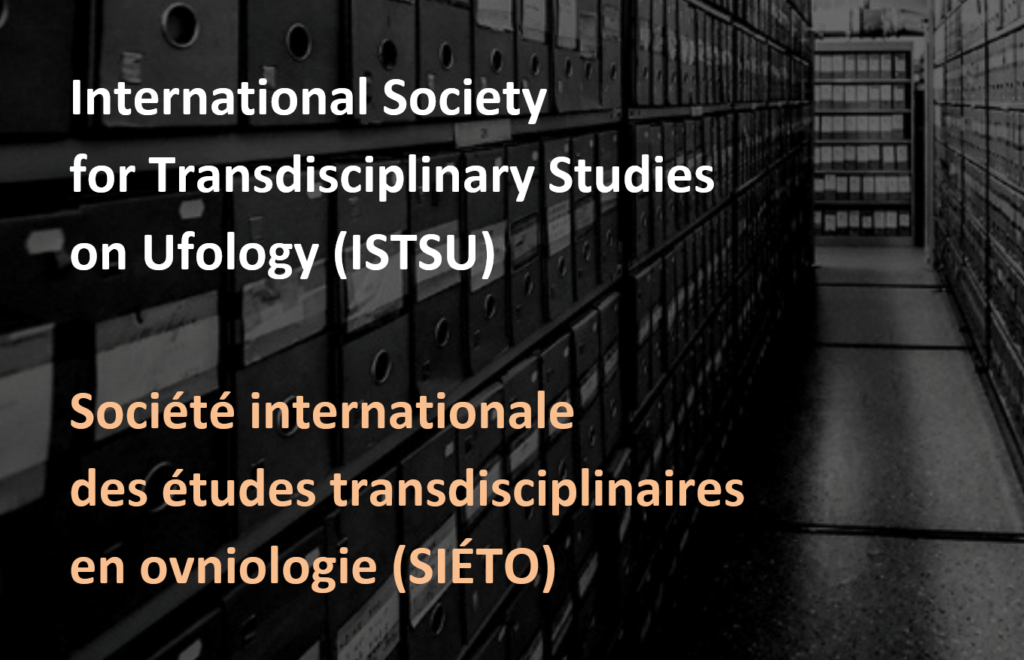 16 March 2022. — A group of Canadian university researchers working in various disciplines is at the origin of the creation of the first learned society dedicated to studies on ovniology [1]. International researchers have taken an interest in this avant-garde approach — which, as many have mentioned, was hoped for decades — and came to support this initiative which led to the founding of the International society for transdisciplinary studies in ovniology (SIÉTO) — in English : International Society for Transdisciplinary Studies on Ufology (ISTSU), whose legal status will be that of a non-profit association. This learned society wishes to join a department of a Canadian university in the near future, as well as launching a bilingual academic journal, peer reviewed, to serve as a platform for multidisciplinary work on UFOs and the phenomena with which they are associated. Biannual colloquiums will eventually be organized, while a scholarship fund for students will be able to materialize through grants.
French site of the SIÉTO
English site of the ISTSU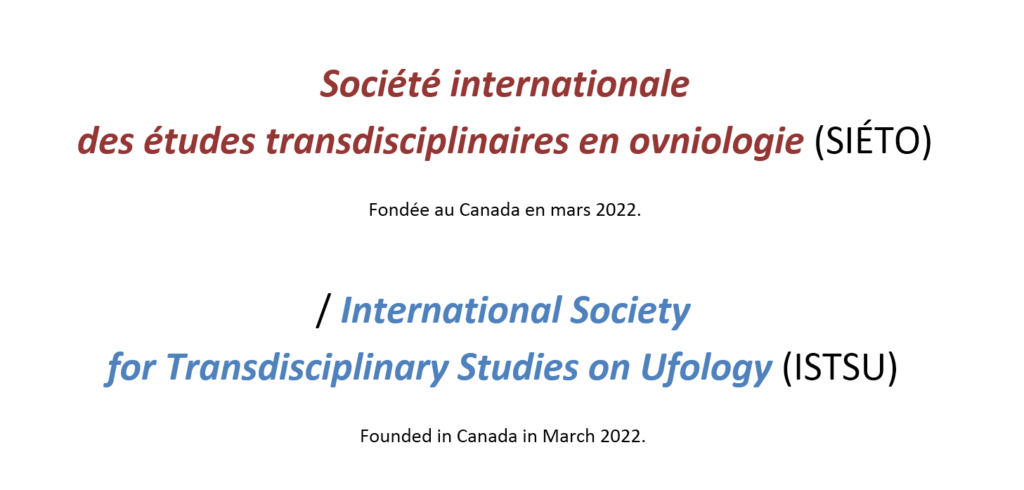 Goals:
Associate with a university department (folklore, history, anthropologie, philosophy, etc.) to create the first truly academic journal (annual, bilingual, peer-reviewed texts) devoted to studies on ovniology:
International journal of transdisciplinary studies in ovniology /
International Journal of Transdisciplinary Studies on Ufology.
View Drafting committee on page 3 ;
Join the Federation for the Humanities [2] (from Canada) as a learned society;
Organize an annual colloquium that meets university standards, ideally under the auspices of the ACFAS Pan-Canadian Congress [3], the Canadian organization that annually brings together all Canadian university conferences in the humanities and social sciences;
Create a scholarship fund to reward one international student per year who has distinguished himself with a master's thesis or a doctoral thesis relating to ovniological studies.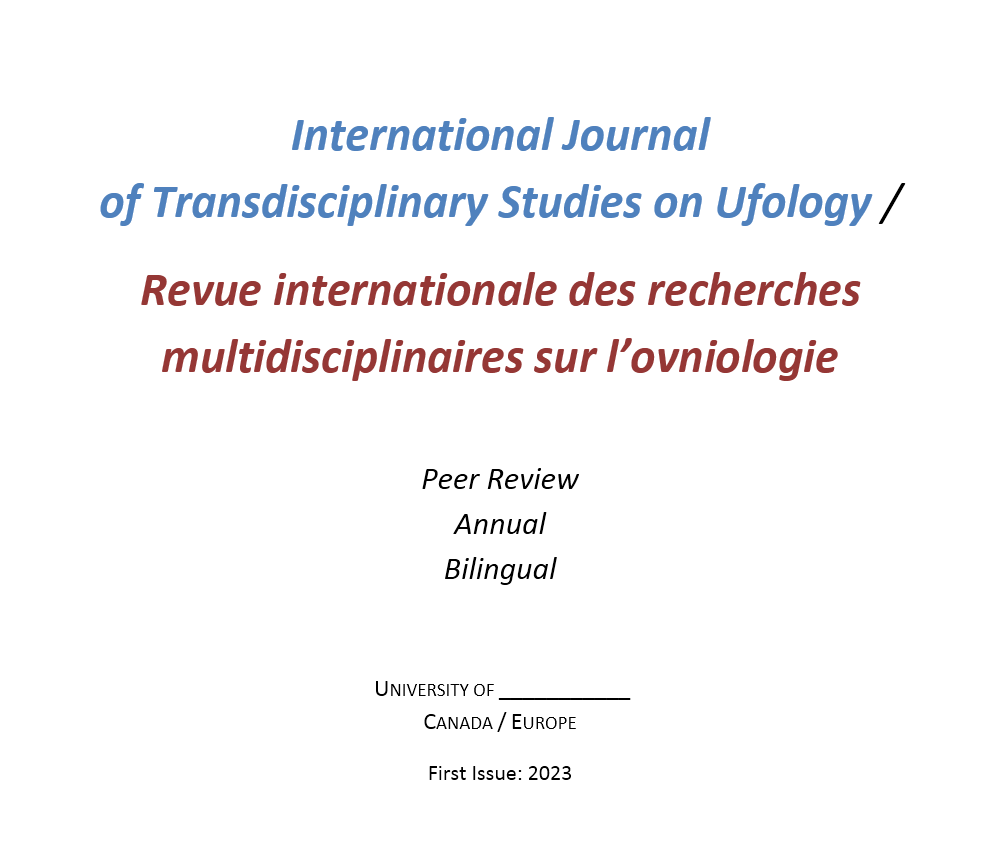 Activities offered to members:
Present a conference at the annual conference (two formats: 20 min.; 45 min.);
Write scientific articles (6 000-8 000 words) ;
Write work reports (500-1 000 words) ;
Opportunity to participate in the Editorial Board of the journal ;
Participate in projects in which our company will engage.
Executive Committee
President: Yann Vadnais
French-speaking vice-president : Dr. Jean-Jacques Jaillat
English-speaking vice-president: Chris Rutkowski
French-speaking secretary: —
English-speaking secretary: Dr Noah Morritt
Treasurer: Dr. Martin Janta-Polczynski
Membership:
Regular or Professional : 50 $
Student, retired or unemployed: 20 $
E-mail: (coming soon). For the moment: yann.vadnais.1@ulaval.ca
Submission of articles or reviews for the academic journal : Send your proposals for articles and reviews (in French or in English) right now.
Call for paper proposals for the May colloquium 2024 (with conference proceedings) : Send your communication proposals before 15 October 2023.
---
[1] https://gdt.oqlf.gouv.qc.ca/ficheOqlf.aspx?Id_Fiche=8360663
[2] https://www.federationhss.ca/en
[3] https://www.acfas.ca/evenements/congres