Next "UFO Dinner Québec" : Saturday 26 October
The "16th UFO Quebec Dinner" will take place on Saturday 26 October, from 17:30.
Place : Restaurant "Le Normandin", 5146 ball. Wilfrid-Hamel, Quebec.
two speakers :
1) " The UFOs, tides and 'Earth dug ", by Jacques FORTIER.
2) "Everything you ever wanted to ask a scientist about UFOs and ufology", by GUEST-MYSTERY.

Preceded by an "Astro-games" for the draw of the new book Tobi GUILLEMETTE !

A convivial evening with about 35 people where you can freely discuss these topics.
Confirmation of your attendance would be appreciated : garpan.ufologie@gmail.com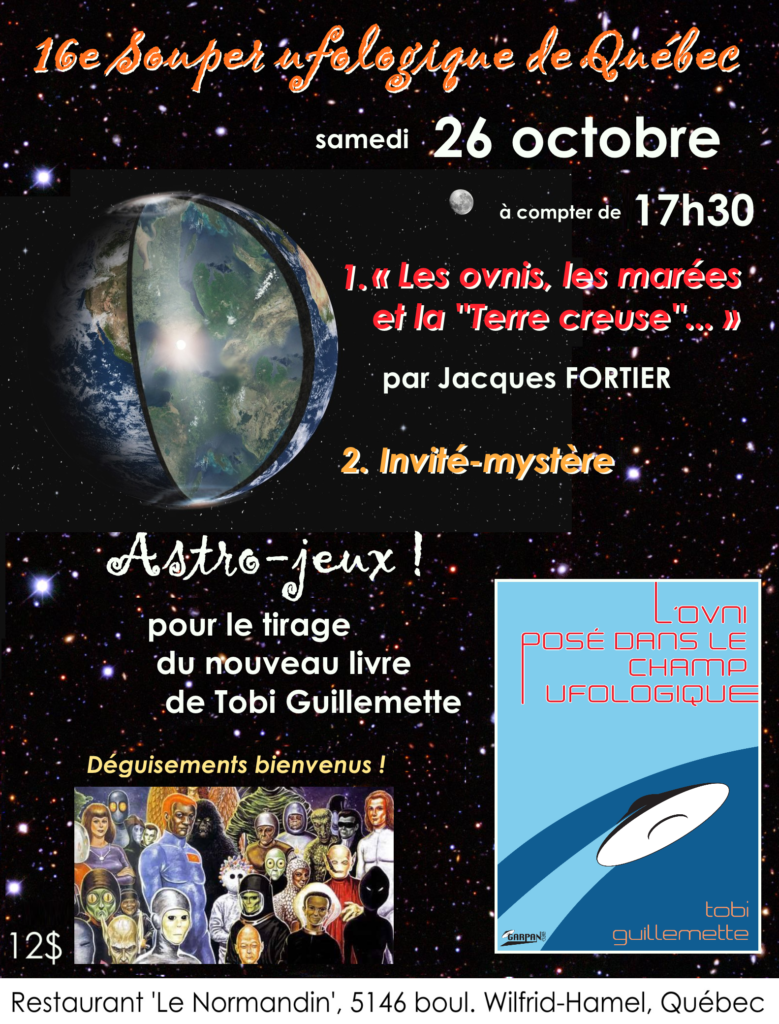 See you soon !