Next UFO Dinner Quebec, Saturday 4 April 2020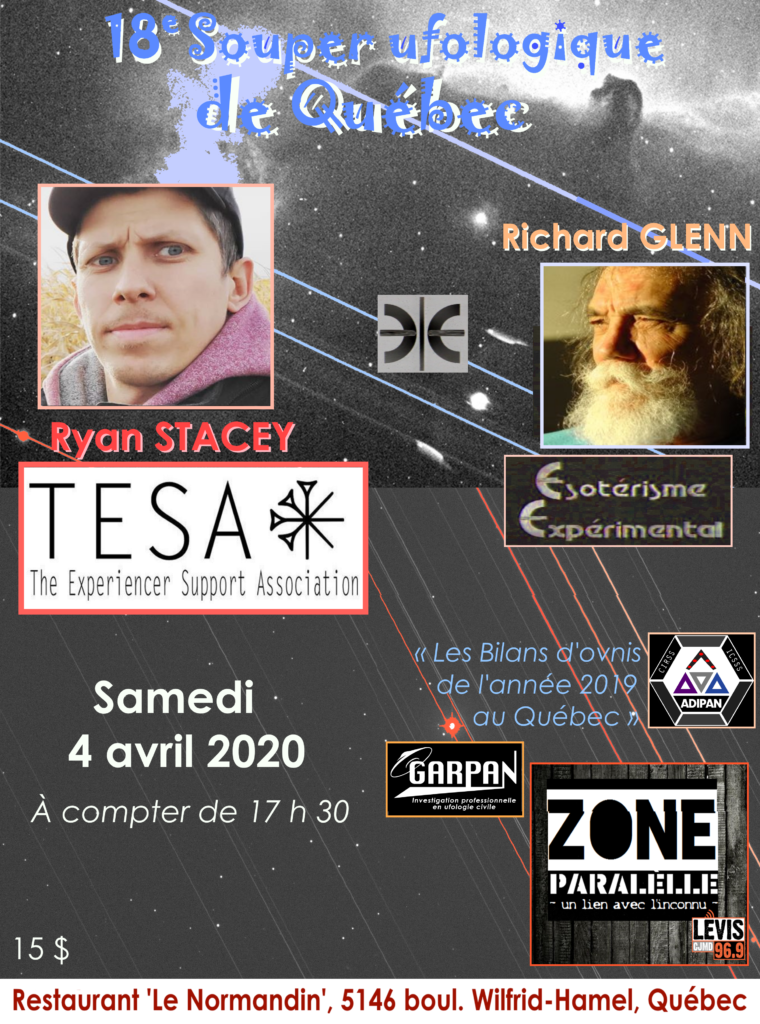 Soyez Le prochain"UFO Dinner Québec" aura lieu samedi le 4 April 2020. We invite you to a special evening to begin the decade ! Come out exchange without prejudice to the unusual topics that interest you, invite friends, share ! les bienvenus ! Partagez !
À la demande générale, nous recevrons Richard GLENN au prochain Souper ufologique de Québec !
Le second invité est Ryan Stacey (TESA), ufologue et chercheur du paranormal en Ontario.
Finally, les groupes GARPAN, Parallel area and Adifan seront de retour pour présenter leur « Bilans annuels ».
Place : restaurant « Le Normandin », 5146 ball. Wilfrid-Hamel, Quebec.
Beginning 17:30.
Veuillez réserver votre présence à : garpan.ufologie@gmail.com